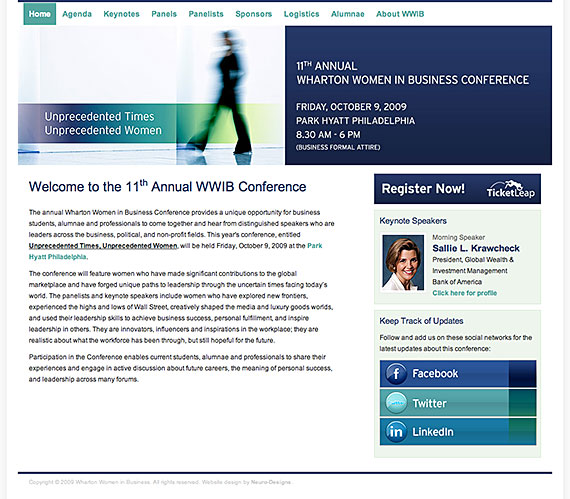 Recently, Neuro-Designs just finished working with the Wharton Women in Business student club in helping them for this year's annual conference. Our work includes the website as well as several offline publication including posters and program guides.
The WWIBC2009 was also the first Wharton conference that we've helped that utilized the power of social networks such as Facebook, Twitter, and LinkedIn to aid them in the event's promotion.
Click here to visit the site we helped designed.