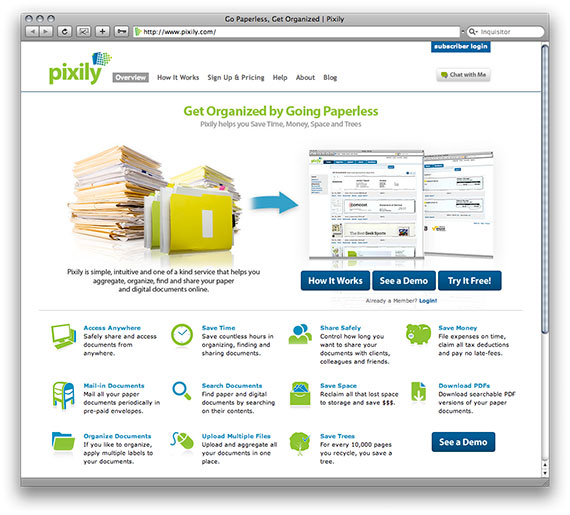 One of our ongoing projects that we've been working on for more than 6 months was Pixily. And today, the guys over there just turned their switch to fully on, and Pixily is now live as a fully working service.
Since we helped the creation of Pixily right from the beginning, by designing their corporate identity and prototyping their website, this launch has been exciting for us as well. We are equally satisfied that Pixily generated positive responses not only from their users and potential users, but from the media as well. That means both of our hard work has finally paid off.
Our best wishes to Prasad Thammineni and the rest of the Pixily team for making their dreams finally a reality. More details of the work will be published in the future on our portfolio section.