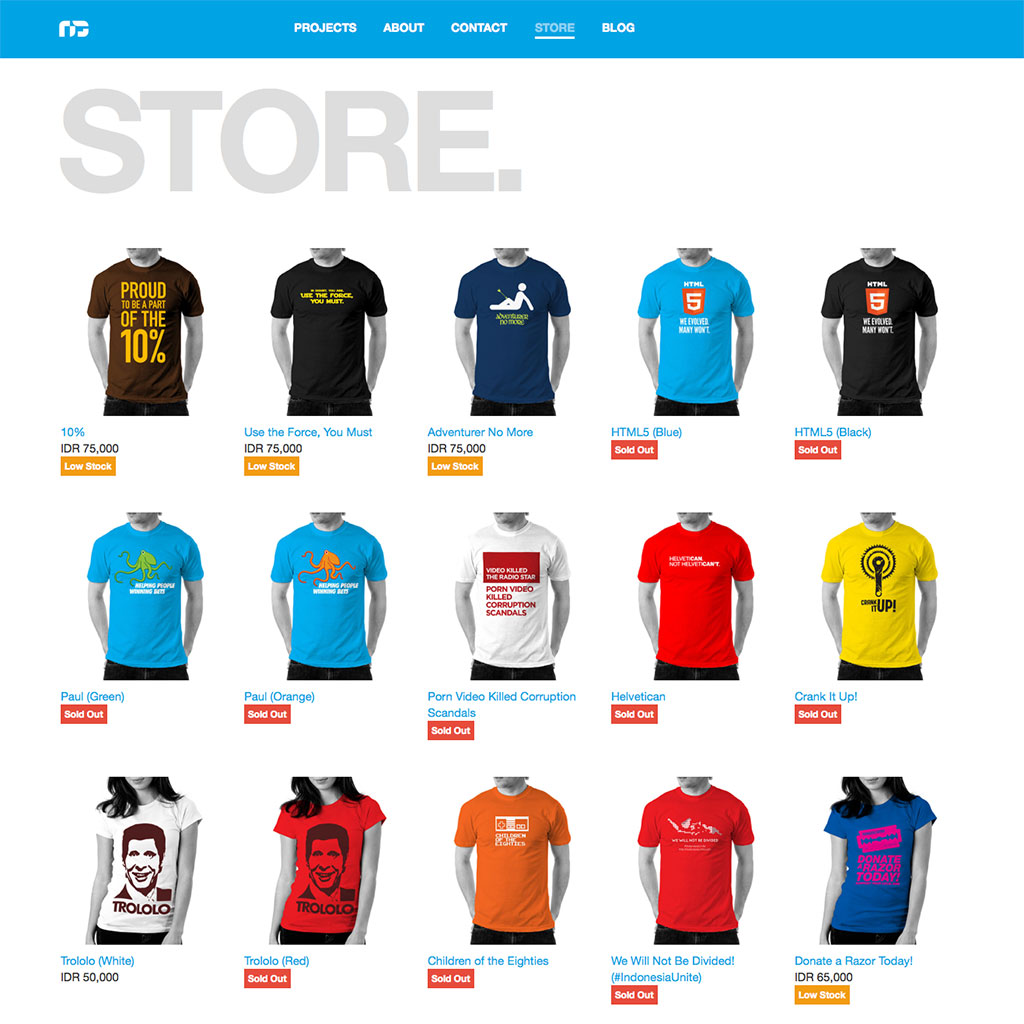 Since the last time we redesigned our website, we have been working hard bringing the Store back by looking at the simplest way to do things. You can see the results here.
We never planned to have the most sophisticated shopping cart in the world as that would be redundant for the workflow we're looking for, and we're also designers first and storekeepers second. Right now we're just looking for the fastest way to get our limited products to you, and I think our current setup works.
We also know that we haven't exactly been too productive on the store front, but rest assured, hopefully this year, we will have new products coming.