Yes! After the last mishap on production errors, our real #IndonesiaUnite T-shirts are finally here. We've just received the shipment from our vendor today, and we're going to sort these out first before sending them over to our pre-orderers. We've been sending emails for confirmation, and if all goes well, the first shipments could go as soon as tomorrow.
As for the details on what the shirts look like, here they are: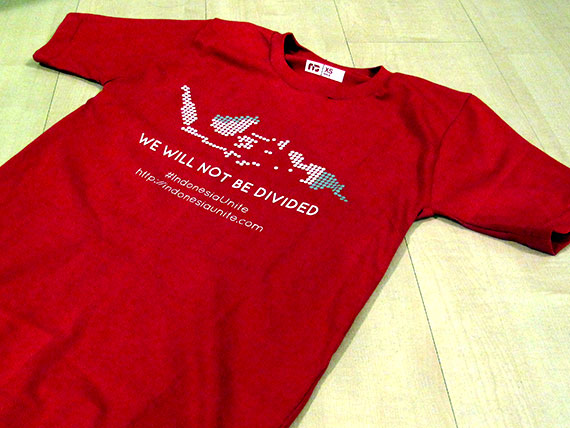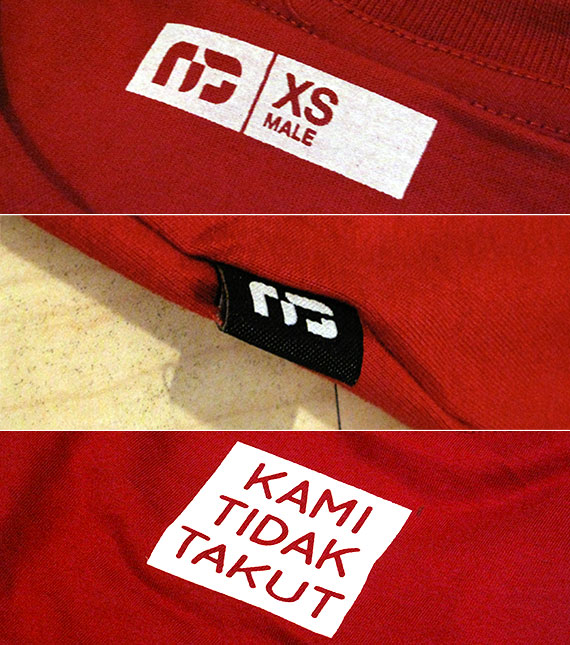 The second photograph shows the details of T-shirts made by Neuro-Designs. As you can see, our #IndonesiaUnite T-shirt is detailed with our sizing stamp, the ND logo label, and as a bonus the stamp "Kami Tidak Takut" just under the back of the neck.
On another side, what are we going to do with the rest of the defective T-shirts? We've concluded that we're going to return them to their original vendor and have them sell it for their own. For those who are curious on the details of these T-shirts, here are the photos: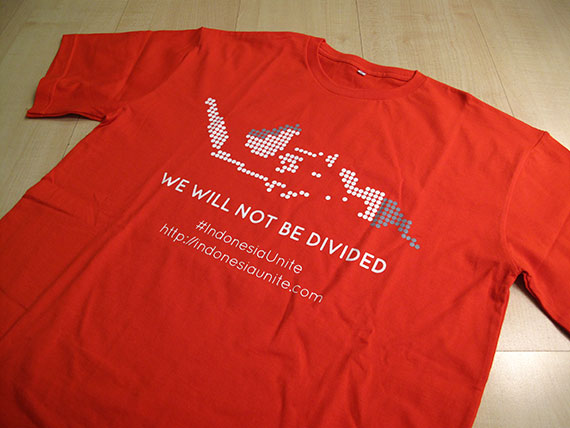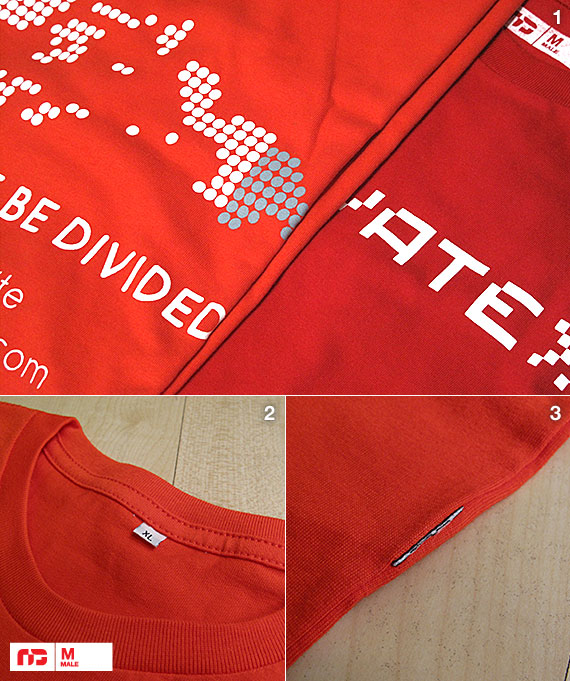 As you can see on the second photograph, the T-shirt color is not red (compared to our Activate T-shirt made for GKI PI's Komisi Pemuda, which is red), it doesn't have our sizing stamp, and we've cut the mistakenly-sewn ND logo label from each of the T-shirts. Additionally, not shown here, the defective T-shirts don't have the "Kami Tidak Takut" stamp on the backside.