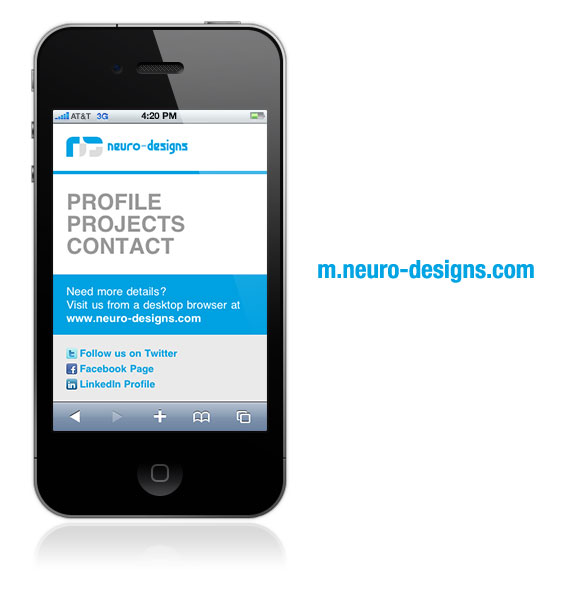 After several weeks of hiatus, we finally continued our personal project and released our own mobile website for public. With this new, mobile-optimized version, we hope we can bring the essential information of our company to those curious ones on the go.
This mobile website will not be replacing our regular website in terms of functionality any time soon. It will be there only for general information, and to view some of our latest works. Our Store and Blog will still only be available from the regular website for the time being.
We managed to test this on a fairly old Nokia N95 web browser, and it turned out pretty good for a such limited application. So if anyone wants to give it a try, take your mobile phone out, go to m.neuro-designs.com, and tell us what you think.