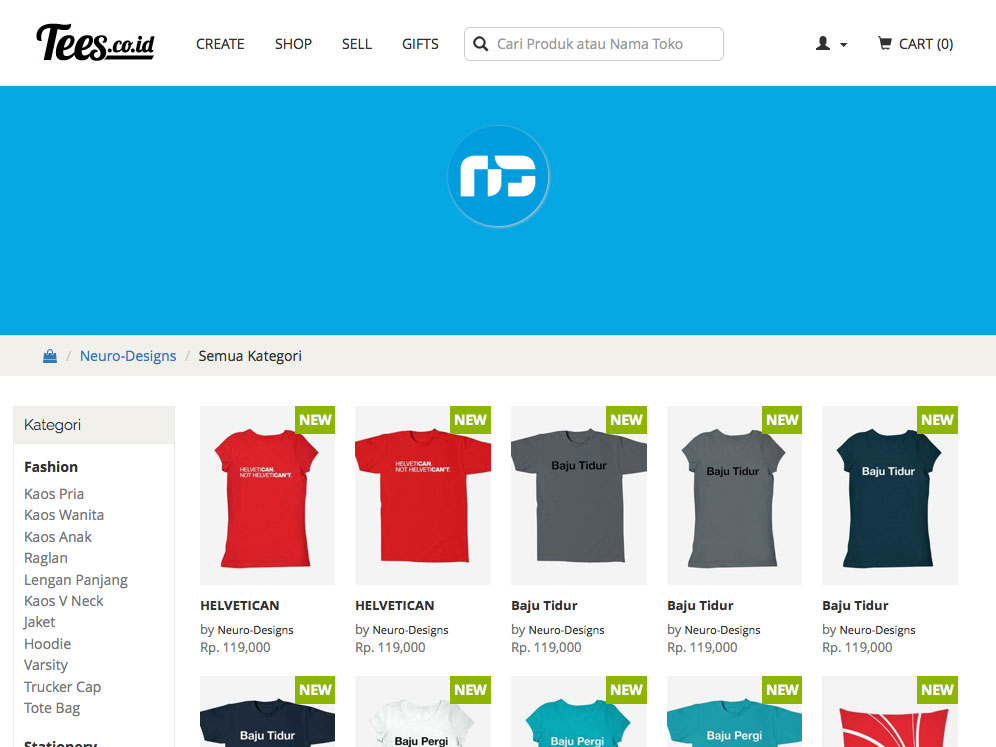 Well, yes. After a lot of discussions on what to do with our current store–granted, it hasn't really been updated for quite a while now–we decided to move it to Tees.co.id. The first reason for this is so that we can have a better logistical process down from the ordering, manufacturing, and fulfilment process. The second reason is that Tees.co.id is owned by a good friend of ours, besides supporting a friend's business, moving there would be the most logical thing to do right now.
What's the downside to this? A few minor things:
We won't be able to have those custom-made silkscreen sizing labels or the neat ND tags we've been putting on our past T-shirts.
We won't be able to have those custom boxes either because the packaging and shipment process is now being handled directly by Tees.co.id.
We had to discontinue some designs, and some T-shirts may not come in their original intended colors. BUT, we can now produce them in any color we see fit, no pre-orders necessary. See the "Baju Tidur" up there? Yep, they are new. Get them while they're hot.
Come to think of it, they are not dealbreakers at all. The designs are all that matter, and we're confident that Tees.co.id can produce good quality tees (those Star Wars tees are really awesome).
Convinced? Click here to visit our store.
In the mean time, we still have a few remaining old T-shirt stocks in the office, and we're discounting them in our old store. Also, if you need custom tees, don't worry, we're still in that business.