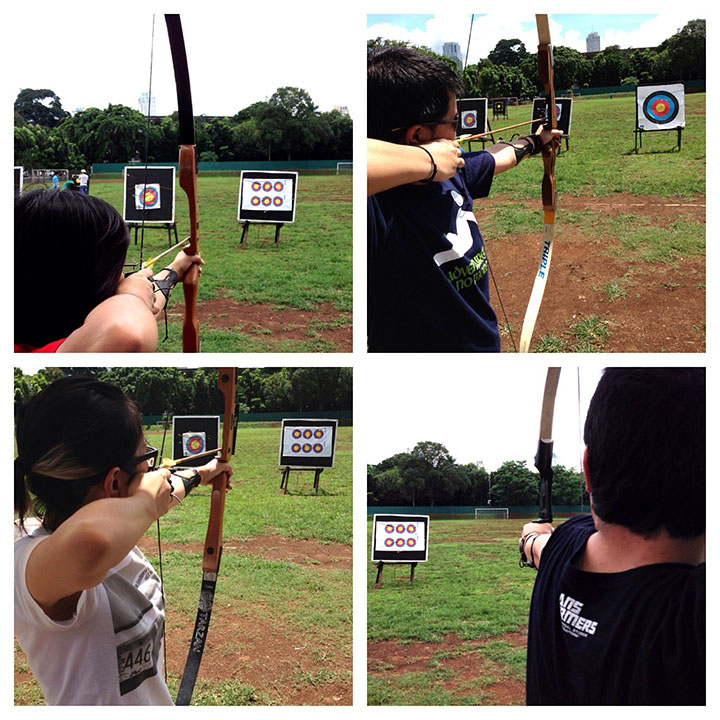 Last Saturday, we went out on what we call our first official company outing (Yes, 13 years in existence and we never had one. Imagine that). Before we decide what we should do in our premiere outing, there are a few things that we had in mind. First, the obvious reason: We never had an official outing. Second, we needed a break from our office routines, and going to the mall doesn't seem to be quite that productive. We needed something constructive, and probably athletic. Third, we needed to prepare our personnels for the zombie apocalypse. No seriously, we need to. Therefore, the logical choice is to go for archery!
Wanting to do archery is easy, but actually getting to the proper facilities to do it is another problem. Using Google, we found out that the best bet to do this is to use Fokado. We then went off buying a few gift vouchers. We didn't even know until then that the archery range in Senayan is open for public use.
Apart from the enjoyable experience we had that day, it is unfortunate and actually pretty sad to see that the archery range is very badly maintained, some of the equipments are not in top notch condition, and some–if not most–arrows are in a very bad shape. Not to mention that Gelora Bung Karno has a pretty bad way-finding system. It would be great if the government can put an extra care in this sports. It's exciting, unique, and it can be a great alternative to spend a weekend for many people.
Nevertheless, this has been an awesome experience for us. Despite that we're still practically sucky in getting the arrows to fly straight, archery isn't as hard as we imagined it would be. We just need constant practice, and in fact, some time in the near future, we might just gonna go for it again. But the most important thing is that we now somewhat know how to deal with the undead from meters away.