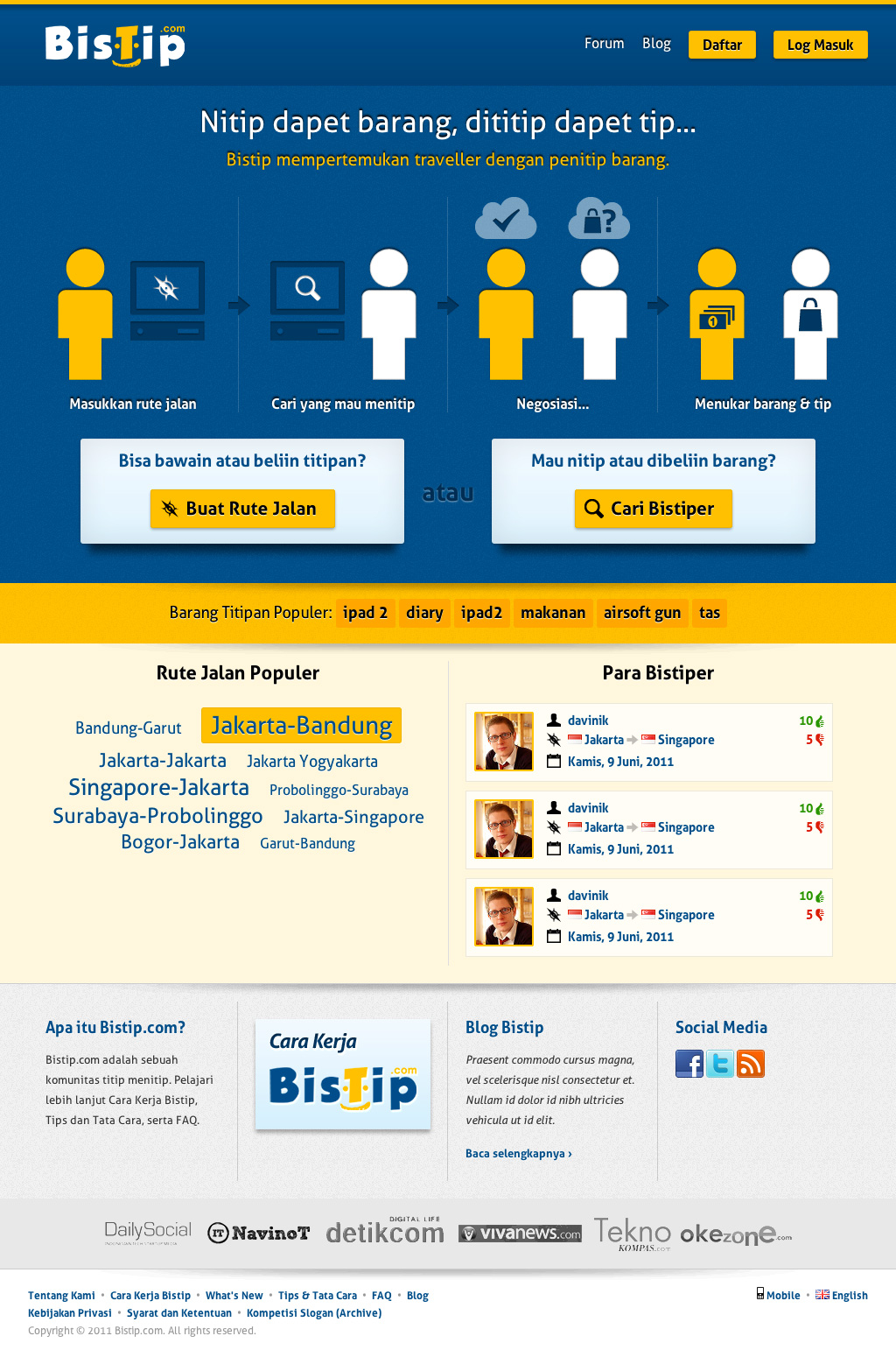 A couple of months ago, BisTip.com commissioned Neuro-Designs to do a rework on their website. We refreshed their website with a bold color scheme and at the same time, enhanced their intreface design to accommodate their growing needs. This enables them to easily cater their users with a relatively easy learning curve.
On the technical side, this new design features a modular system so that BisTip.com can easily adjust or adapt existing elements to be used in new pages or layouts. Hopefully this new design system can serve BisTip.com for many years to come.
To find out what BisTip.com is, simply head to their How It Works page.