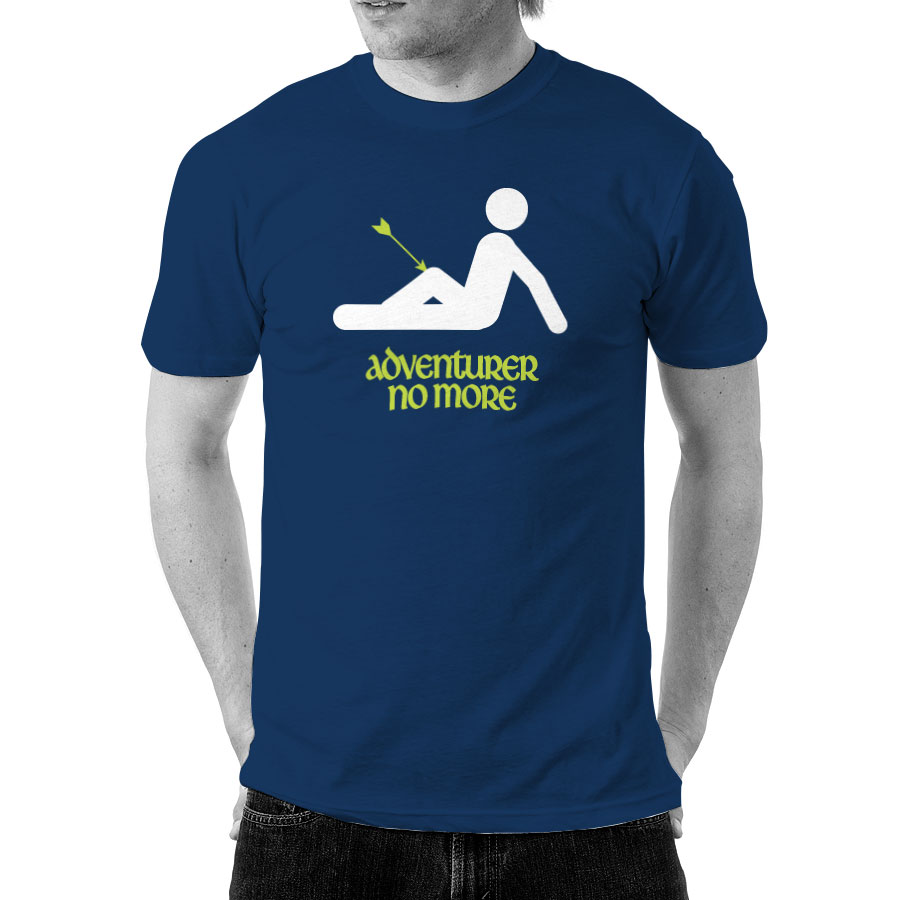 We all love memes, and what could be more appropriate for that than taking arrows in our knees? Presenting our first T-shirt this year, the Adventurer No More, a T-shirt that you can use as an explanation to your adventurer friends who keep asking you to join them on a dragon hunt or any other insane adventures. Just don't use this excuse against Chuck Norris. Don't say we didn't warn you.
As usual, the details on how to order:
Send an email to store@neuro-designs.com with your name, address, phone, and size. You can also send a text message to our hotline number at +62 812 12 NEURO. We will log your order, and reconfirm it once we have the T-shirts ready.
The price of this T-shirt will be IDR 75,000, excluding shipping.
It will be produced using the 24S (or better) combed cotton fabric, to make sure that you don't take arrows anywhere else.
The size chart is available on our online store. Please make sure that you order the correct one, as we cannot do refunds or exchanges.
We will be starting our production once it reaches 12 or more orders.
So there we have it, fire away!
Update:
Pre-orders have been closed. You can now purchase this T-shirt in our store.