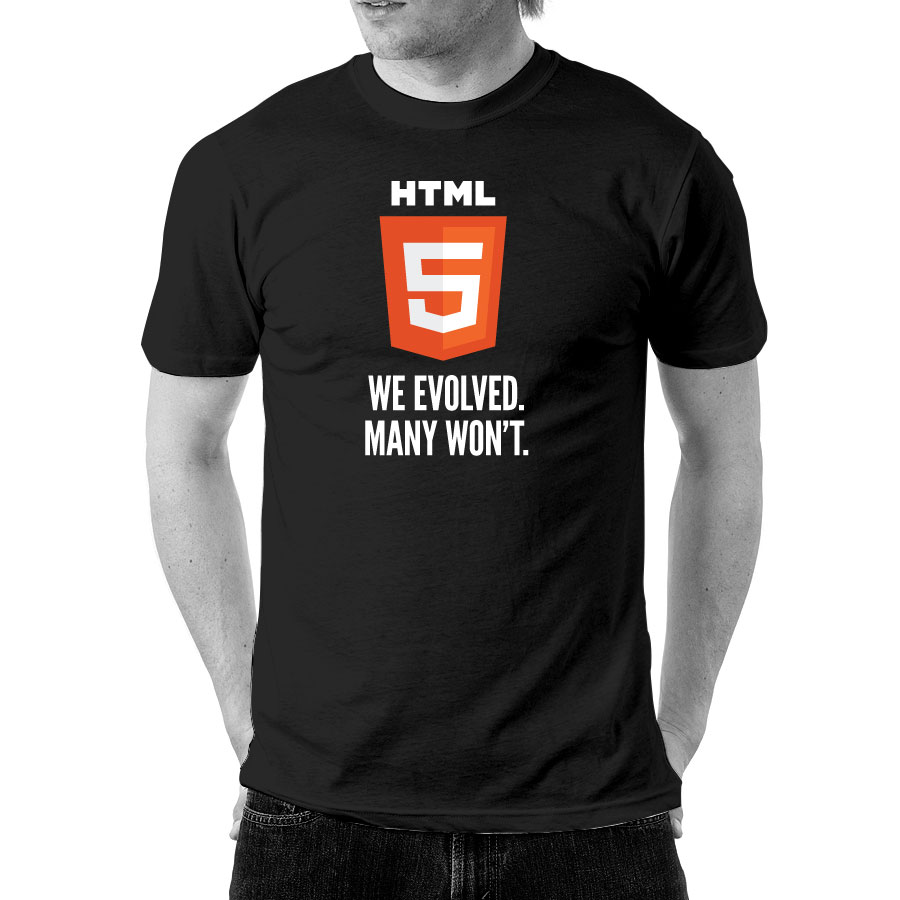 Here in Neuro-Designs, we always put the best combination of both technology and design whenever possible, and that is why we're making our own HTML5 T-shirts to show our support to the new standard.
The original T-shirt design comes in black, featuring the shield logo up front in bold orange, a tagline to tease those who prefer to stay in the old lane, and another tag line on the back side to further emphasize what HTML5 is all about.
If you're not into black T-shirts, this design also comes in blue, the original branding colors of HTML5.
We will be starting our production once each color reaches 12 or more orders, so now is your chance to support the future!
Click here to read more about HTML5.
Update:
Pre-orders have been closed. You can now purchase the T-shirts in our store.
The HTML5 logo is attributed to the W3C.