The Tray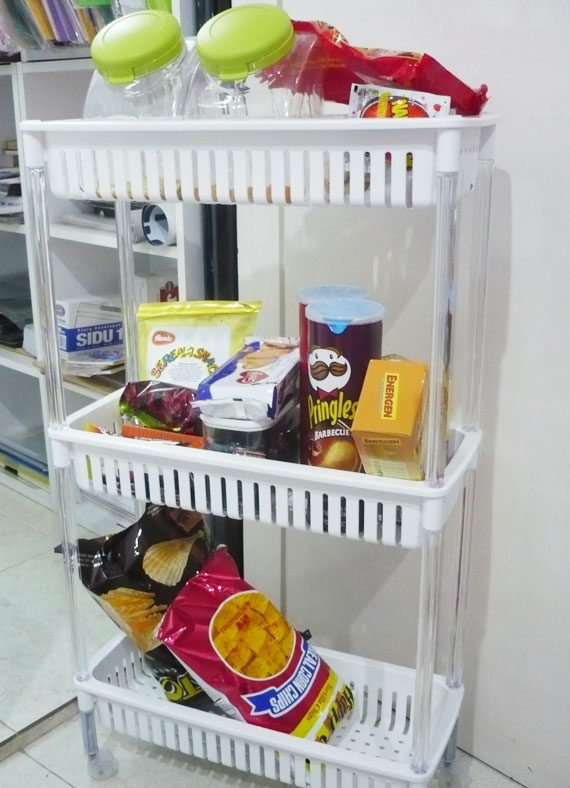 We do aim to get some healthier stuff the next time around. Think fresh fruits and fruit punch, fruit pies, fruit… Baby steps, people. Baby steps. 
The Murals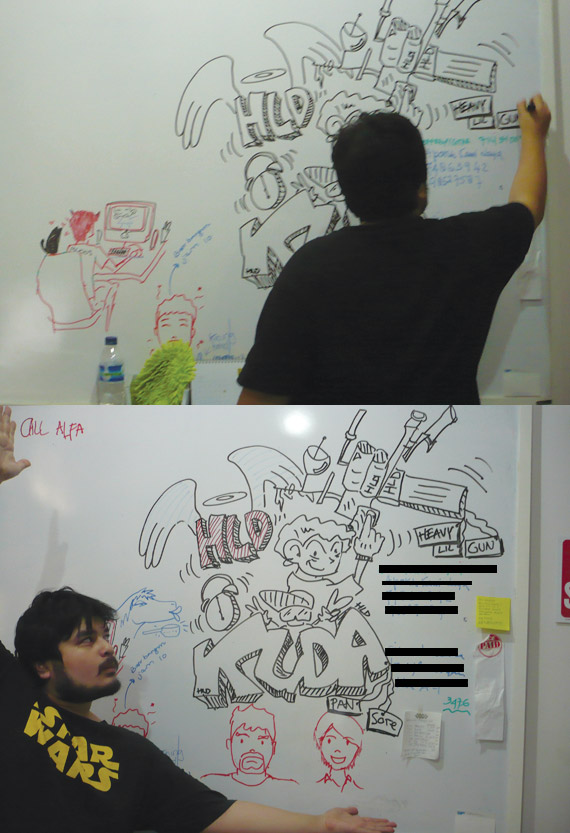 Courtesy of Christo. few things have been added along the way but until today, his creation still decorates the board proudly.
The Jinx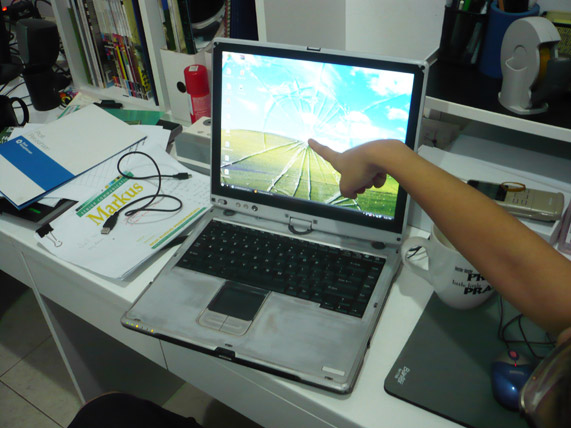 This is somewhat of a peculiar occurence, striking at random delivering, it blows when you least expect it. Luckily, so far none of the other machines in the office have been affected.
O Hai. I Can Has Your Affeksyun?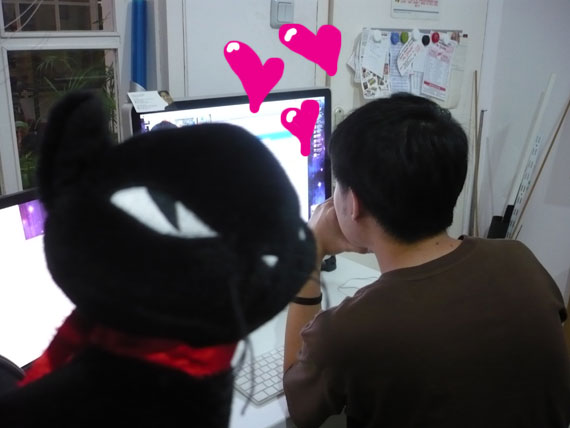 It's all about producing positive vibes, baby. LOL.