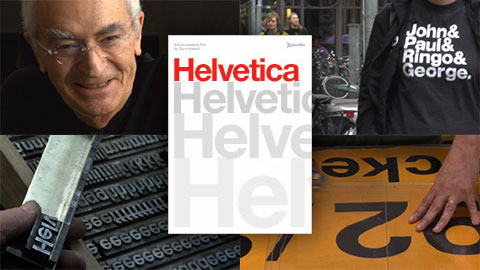 The long awaited pre-ordered DVD finally arrived on our door step today, and personally we were excited to dedicate a couple hours to watch the movie after the working hours in the office. And since it's been a while since we watched a good-quality documentary movie, apart from Discovery or NGC, of course, watching this movie has given us a broader perspective on something that we learned already. The film's quality is truly second to none.
Watching the scenes in the movie, and the interviews with some of the world's most notable designers and how they think about or treat typography, we can see that Indonesian designers still have limited capacities and knowledge on how to produce good typography in design, regularly. We can still see huge billboards or concert posters spread in Jakarta that just don't kern well.
Even without doubt that Helvetica can be named as the world's most popular typeface, with this movie, we learned that we can still appreciate a typeface even more than just as a personal favorite.
So any designers out there that are still having doubts on whether to see this documentary or not, we'd say go get it. It's worth the watch. And we still have to schedule ourselves to watch the extra features…
More info available on the film's official site.