We have been busy with a few Wharton student clubs to produce their conference publications for this time of year. So here they are: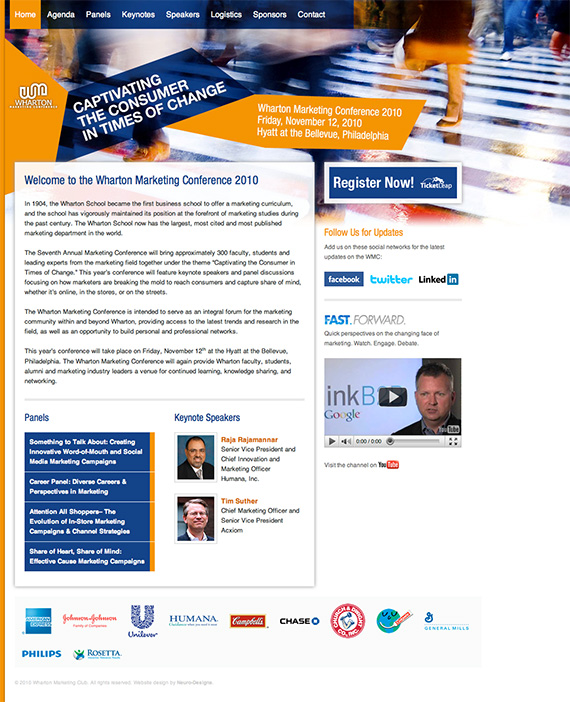 Wharton Marketing Conference 2010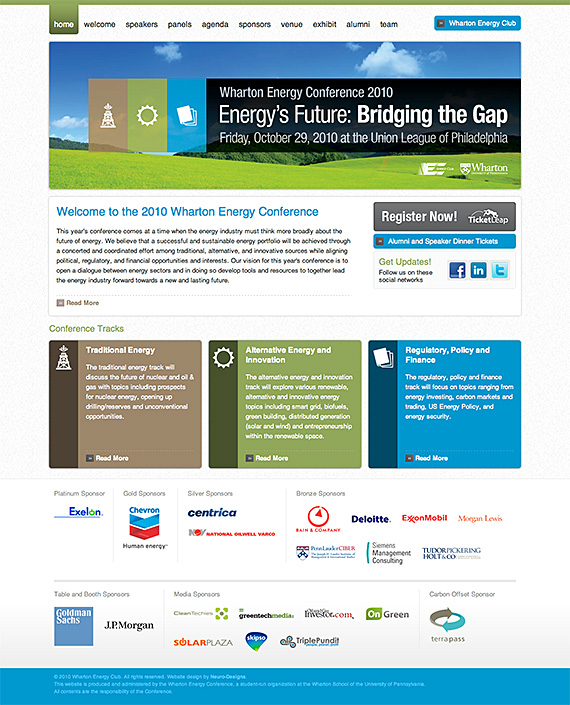 Wharton Energy Conference 2010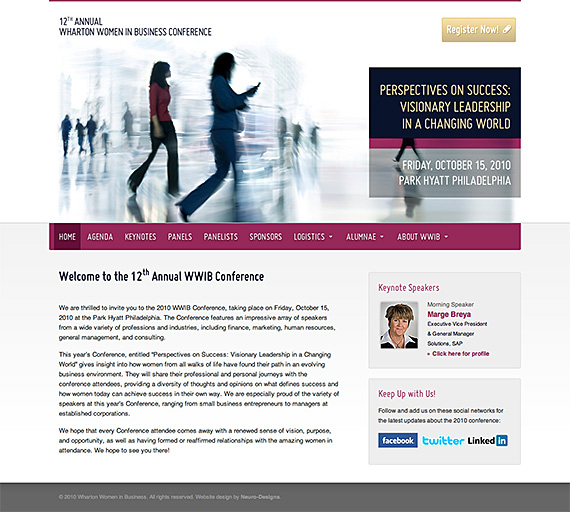 Wharton Women in Business Conference 2010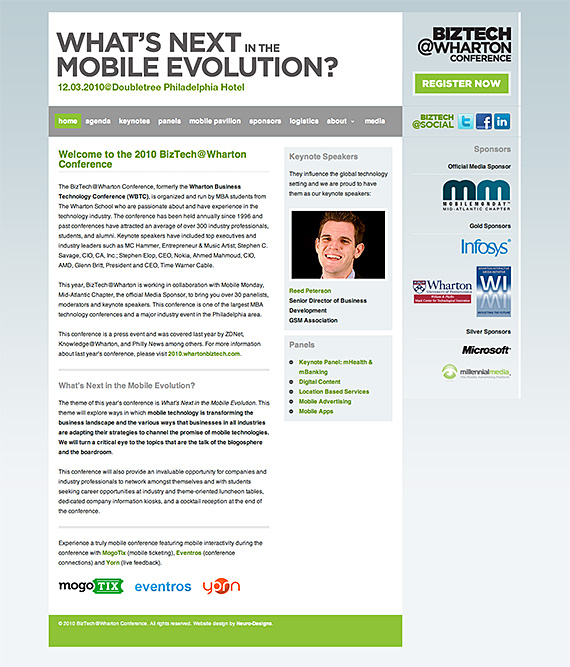 BizTech@Wharton Conference 2010
These are also the reason why we have been extra busy for the past few months. Yes, it's exhausting, but it's all worth it. We're always interested in working with conference publications because we can take the opportunity on exploring new styles as well as new technologies for their web-related designs. This time, to fulfill our exploration, all of these conference websites were done in HTML5 and CSS3, marking our constant transition to newer technologies.